As part of Blackpool FC Community Trust's continued commitment to community development, the club has launched disability football teams and training sessions in order to provide people with disabilities access to quality coaching and participation in organised league fixtures.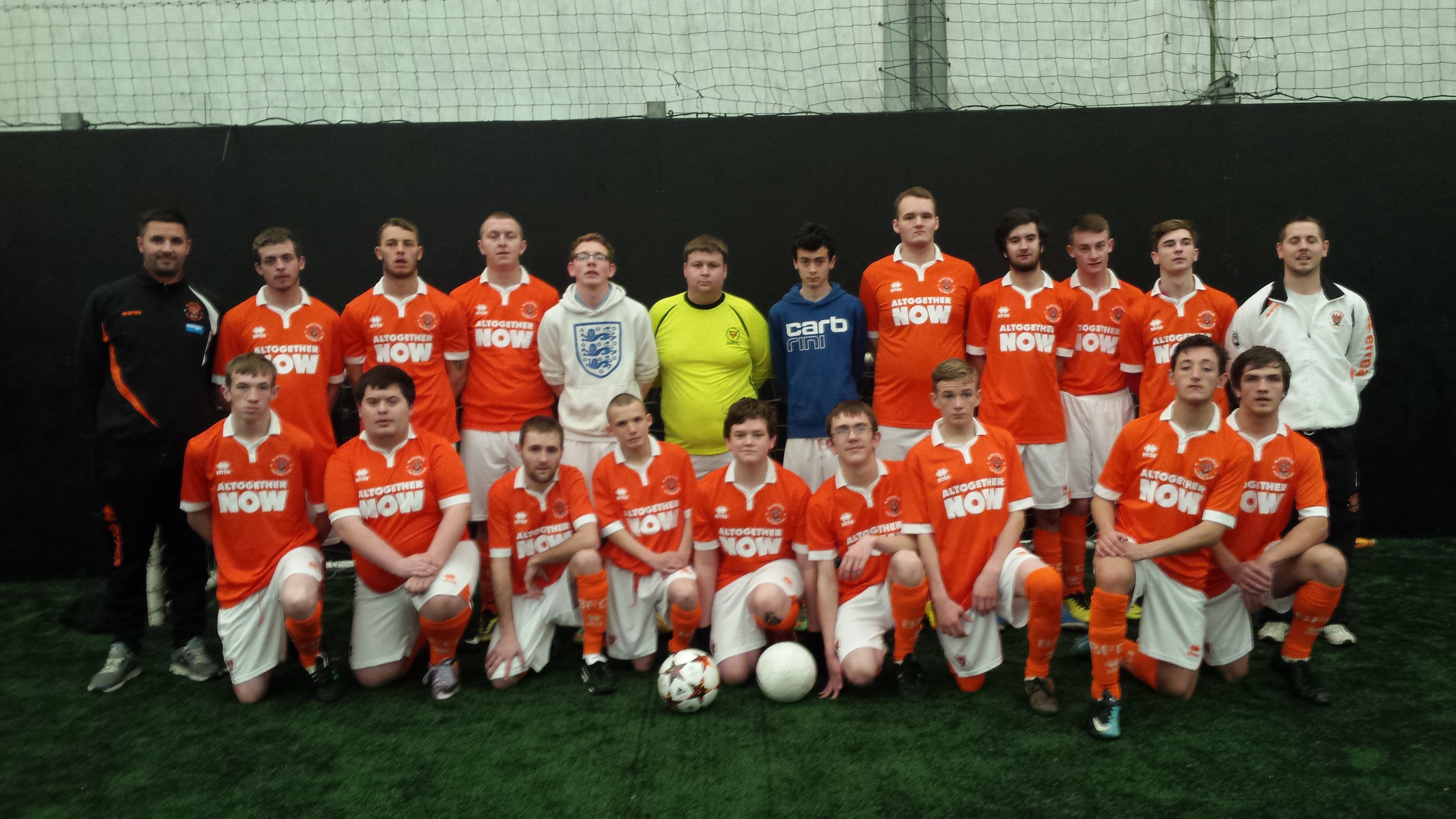 Blackpool FC Community Trust's disability football teams launched in September 2014 and currently play in the Lancashire FA Ability Counts League. The league enables more than 150 disabled players representing more than 27 teams who take part from across the North West including BFC CT's three panability teams.
Great Links with Blackpool & the Fylde College and Park SEN Academy has enabled both youngsters and adults to engage in regular football in a competitive structure. The group train once a week on Wednesdays from 4-5pm at Blackpool & the Fylde College in Bispham.
In only our first year as part of the league, all three teams have been very successful, our open age team topping the Premier League standing above the likes of Leeds and Manchester United. Our under 18's, in the Championship, lie in third place in a very close table and our under 16's top the group winning all fixtures to date.
Training takes place every Wednesday 4-5pm at Blackpool and The Fylde Colllege, Bispham.
For more information about Disability Football contact Blackpool FC Community Trust on 01253 348691 or visit the Inclusion section on the Community Trust website.